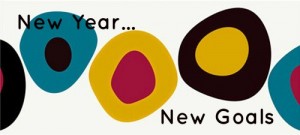 After the carols have been sung and gingerbread houses have been eaten, we were unwrapping more than gifts this holiday season. The coming of the New Year had us unpacking memories from 2014, those that defined the year, those that made it special.
For the Map Acte 3 community, the launch of our new website was a catalyst for many of the monumental moments we've recalled from the past year. After the transition from a paper catalogue to one online, we have seen the continuous loyalty and support of each and every one of our customers. We have watched our artists produce beautiful works. We have strengthened our company through the hard work of our staff. This New Year, we see ourselves getting stronger, becoming positive about the future of our company because we creating it for ourselves.
This coming year, we aim to help our customers more, no matter what your New Year's Resolutions. If you resolve to add color to your homes, if you resolve to buy only high quality works, if you resolve to redecorate your space, Map Acte 3 is here to help. Don't let these resolutions slip away as the weeks pass by. We can ensure that these New Year's Resolutions are ones you can actually keep.
Just like you, we, too, have resolutions for the year: to produce work of the highest quality, to help our customers no matter what their design needs, to create a wonderful work environment, and to do it all with smiles on our faces. As the year comes to a close, we are both grateful for the past and excited for the future.
We wish you all a happy holiday season, and a happy New Year! Let's work together to make 2015 the best, most beautiful year yet!