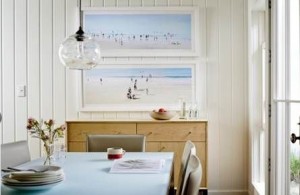 Within four walls, you create the story of your life. Like an author, you weave together small details to create a space that becomes the setting for this story. In this way, your home begins to speak for you. It becomes a reflection of who you are.
For this very reason, it is important to fill your space with pieces you absolutely love. These become a form of self-expression, which add detail to your design autobiography. Couches are more than just fabric and fluff, and art is more than just a pretty pop of color. Each item in your home becomes a part of your story. Each item in your home becomes a vessel for the memories you create and share in your home. Each item in your home becomes part of you, a part of your place – a place of relaxation, a place of laughter, a place that is entirely yours.
At Map Acte 3, we aim to provide you with the illustrations that will add color to your story. In order to create a great space, quality is key. I always say, "I'd rather have a few high quality items, than a bunch of okay ones." With this in mind, Map Acte 3 was created. Our art house produces high quality artworks in various styles and mediums. This versatility provides artwork for any taste and in any situation. We aim to help you meet your design needs, no matter what your story.
Explore our website for some ideas that will help you create your story. After all, every author needs some inspiration!